​Events:

Spring 2017 Special:
1/2 Hour Tesla Transcender Session including a Chakra Testing & Balancing with Shamanic Illumination $ 40.00


August 2016
Unity on the Bay
Healing Day on the Bay
August 12th 2016

Presenting the new Tesla Adult Transcender and offering
Mini Energy Sessions 8.30am - 5.30 pm

Brand New from Australia:
​The Teslas Adult Transcender

The Teslas Adult Transcender is the perfect answer to being able to tap into the Cosmic Universe at anytime and any place.
The Vortex energy that is felt within the Transcender helps to assist one back to a balanced state with a noticeable clearing of the mind.
This can vary depending if one is standing, sitting on a stool or directly on the center plate. This flexibility enables the person within the
Transcender to achieve different states of consciousness. It also helps with Stress Reduction and balancing the Chakras.


​
​Spring/ Summer Special:
Spoil yourself or your Loved ones with a 90 minute Energy Healing Session including ionic foot Detox, and free Energy infused "Saint Bracelet" $ 80.00 (Value $ 160.00, Session: $ 111.00, Foot Detox: $ 39.00, Bracelet $ 10.00) instead of the Footdetox inquire about the divine AromaTouch!
Call: 954-205-3501 for an appointment

November & December 2015:
every Saturday & Sunday 8.00 am to 4.00 pm

Yellow Green Farmer's Market, 1940 N. 30th Road, Hollywood, FL 22021, Booth # 128
Offering: Energy Paintings, Chakra Balancing, Reiki and Mini Energy Healing Sessions


Summer 2014- May 2015 One year Shamanic Apprenticeship
with Chris Krohn, Master Shaman, Raleigh, NC

Hosting:
Theta Healing Advanced Class: June 20-22nd 2014 in Cary, NC

Theta Healing Beginners Class: May, 24-26th 2014 in Cary, NC
September 8, 2013


REIKI I CertificationWith Reiki Masters/Teachers Jessica Peach & Claudia Waller
Call 704.572.1310 or 954.205 3501 if you are interested
.
In this 1 day certification class of lecture, discussion and experience Jessica & Claudia will guide you in:
Reiki Principles
What is Reiki
Healing Energy
About Attunements
Using Reiki
The Exchange Issue
History of Reiki
Self Treatment
Hand Placements
Chair Reiki, Seated Treatment
Treating Others
Energy Ball Meditation
Re-Energizing Self
Chakras and Auras
Finishing Treatment
Receiving Attunements
Fees: $100.00 (Call us to reserve your spot for this special introductory Price)
---
---
September 21st & 22nd, 2013


Tarot ClassesWith Jessica Peach
Call 704.572.1310 to a arrange class or Call Claudia 954-205 3501 for Directions.
I'm proud to have Jessica Peach offer classes in Cary, NC. Jessica has been reading cards for over 30 years and she wants to share some of the tricks she has learned over the years.
The class will consist of at least 4 classes showing the basics of tarot. The tarot is very complex but Jessica will show you how to tune into the cards easily. She will help you to use numerology, astrology and other divinations to access the information. A certain amount of the time will be spent in practicing the cards on each other.
Please do not hesitate to call if you have any questions regarding the class. 704-572-1310 or Claudia at 954-205 3501.
Next Class will take place at Cary, NC (Close to Whole Foods)
This will be a 'Tarot For Beginners' Class
September 21 & 22, 2013Fees: $125
Check out Jessica's schedule at:
www.psychicpeach.com
---
---

---
---
First Thursday's of the Month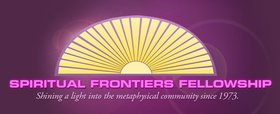 Spiritual Frontiers Fellowship (SFF)
Spiritual Frontiers Fellowship (SFF) is a not-for-profit volunteer organization that has been serving the Triangle spiritual and metaphysical community since 1973. The mission is to enhance the spiritual, mystical, and metaphysical awareness and consciousness of the community by sponsoring programs that facilitate personal growth, development, and a holistic approach to health and living. Events are held on the
first Thursdays of the month
at Triangle Center for Spiritual Living, 4900 Waters Edge Drive, Raleigh. For more information, visit
spiritualfrontiers.org
.
---